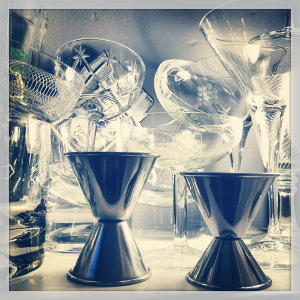 Ingredient
Quantity
Component
Notes
Passion Fruit
1 1/2
Vanilla Vodka
2 Oz
Vanilla Syrup
1/2 Oz
Lime
1/2 Oz
Juice
Passoa
1/2 Oz
Glassware: Cocktail Glass
Method: Wash and cut Passion Fruit in Half. Scoop out the seeds and flesh into a shaker. Add the Vanilla Vodka, Passoa, Vanilla Syrupand lime juice. Muddle a little to release the flavour from the passion fruit. Add ice and shake and strain into a chilled glass. Pour fizz into separate shot glass and serve.
Utensils: Shaker Strainer Muddler
Source: Difford's Guide
Contributor: dipak@grahamandtonic
Notes: Optional: Float the remaining half a passion fruit as garnish. Vanilla Syrup: 1 cup water 2/3 cup granulated sugar 1/3 cup light brown sugar Pinch of salt 2 teaspoons vanilla extract In a thick-bottomed sauce pan, add granulated sugar, light brown sugar, pinch of salt, and water. Over medium-high heat, slowly stir until the sugar is completely dissolved. You can make syrup only with granulated sugar and water but brown sugar and pinch of salt will give richer flavor to the final result. When the syrup reaches full boil with big bubbles, just let it boil for about 5 minutes.